ENGMAR innovates and proposes its new extraction unit ATMOFLOW: a complete solution for the filtration of harmful particles of welding fumes.
The ATMOFLOW allows to connect various types of extraction devices for welding fumes and workstation cleaning. The ATMOFLOW extraction unit has been developed by ENGMAR teams to guarantee an optimal safety of welders while assisting them in their daily use.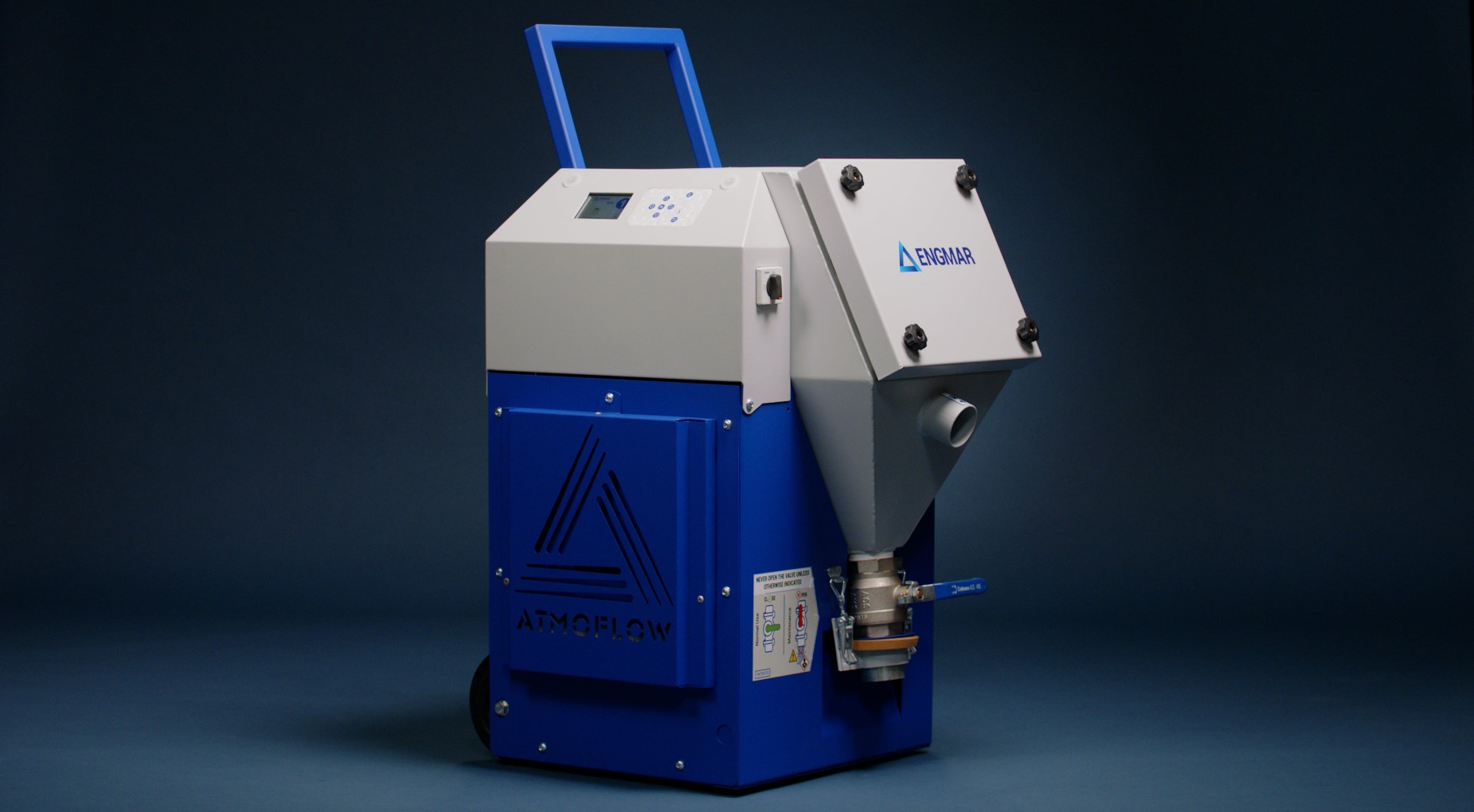 It promises:
Performance & Safety:
Power of extraction that varies between 70 m³/h et 230m³/h depending on the device installed.
System of bag in / bag out when changing the filter: exposure risks to the particles of welding fumes are reduced to the maximum, thus ensuring an optimum protection of welders.
Two possible levels of filtration: for an absorption of up to 99,999% of 0,3µm particles and more.
Mobility:
Perfectly adaptable to sometimes complex work environments thanks to its solid handle and wheels that make it easy to move around the workshop.
Adaptability:
Versatility of the ATMOFLOW: possibility to connect several types of collection solutions (MIG/MAG or TIG extraction torches, laminar extraction nozzles or cleaners).
Intelligence:
Intelligent" assistance program to guide welders in the use and maintenance of the unit (light signal and audible signals), for example, to set the calibration of the associated device, to trigger cleaning by unclogging, or to detect the need for emptying semi-automatically.
The ATMOFLOW extraction unit combines many features to protect the operator's health during each welding phase, guaranteeing productivity.