The ATMOFLOW high vacuum unit is the most powerful and efficient device on the market. It has been specially designed to filter even the finest harmful particles to guarantee optimum protection for welders, while promising performance, mobility, and intelligence.
The ATMOFLOW extraction unit promises great adaptability and flexibility of use in a workshop. This product is mobile thanks to its wheels and its handle. It is also compatible with an extraction tool (MIG/MAG or TIG extraction torch, laminar slit nozzle, or workstation cleaner). Its robust body is adapted to an industrial use.
The ATMOFLOW is an "intelligent" unit with a program that assists operators during each step of the welding process. Its digital screen displays notifications and emits sound signals to warn of key stages and points of vigilance to be respected.
The maintenance of the unit is completely safe thanks to a bag-in/bag-out system, from which the filter is removed in a collecting bag. The automatic filter cleaning system allows the filter to be cleaned with compressed air. The extraction rate remains stable, without the need for intervention by the welder. This avoids direct contact with the pollutants from the welding fumes, thus guaranteeing optimum and safety for the welder.
The ATMOFLOW extraction unit offers reliability and performance in the protection of welders, while guaranteeing their productivity.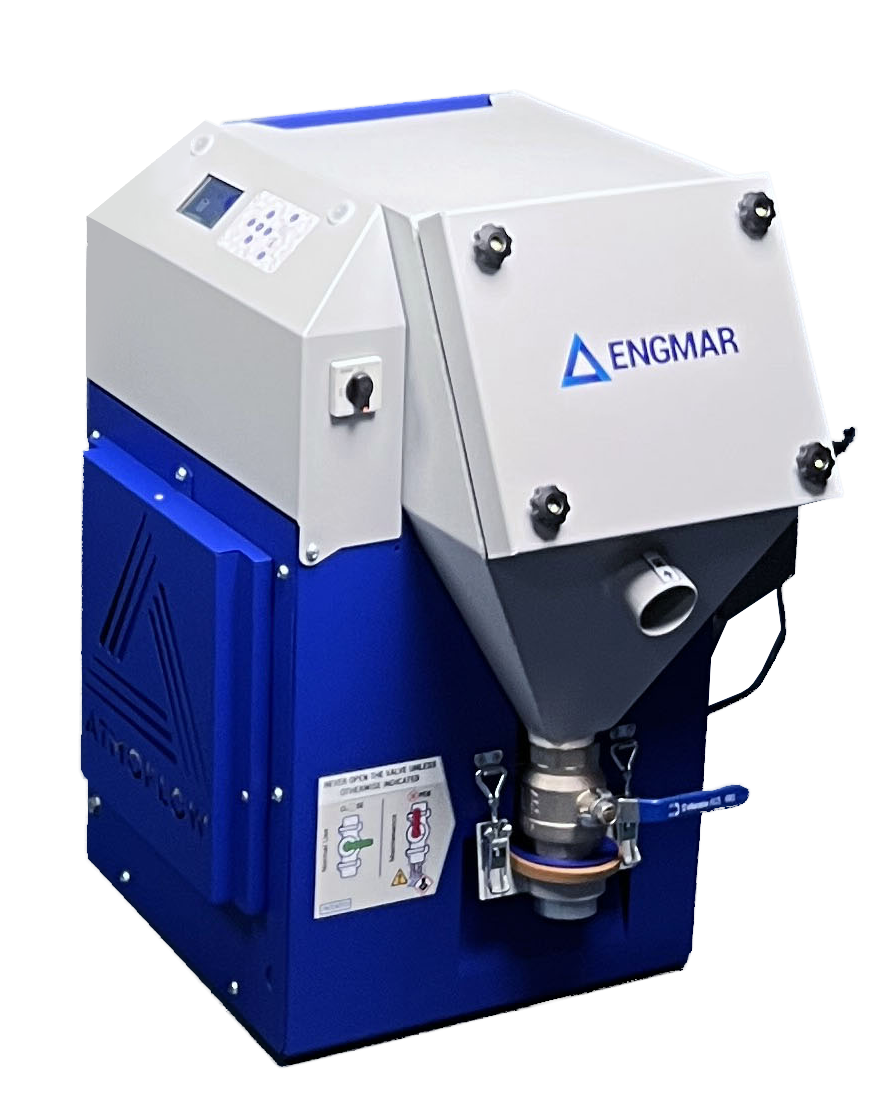 Opacimetric filter cartridge
ATMO30E unit
Filtration of 99.50% on particles of 0.3 µm and more
Optimum filtration
External discharge by a discharge in cladding, roof or by extraction network
COPA filter (M Serie)
Complies with the standard EN 60335-2. Solution recommended by the Carsat in France


Opacimetric filter cartridge combined with HEPA H14 absolute filter
ATMO30R unit
Filtration of 99.995% on particles of 0.3 µm and more
COPA filter (M serie) / HEPA H14 filter
Suits air recycling with internal discharge and close to the working area
Complies with the standard EN ISO 21904-1. Solution not recommended by the Carsat in France